ABB in the power industry is one of the leading companies with a history of 130 years and has completed its projects in more than 100 countries. ABB is also the founder of building intelligent building technology based on the KNX protocol, and its products are categorized as power and high pressure systems, home automation, office, hotel and low voltage equipment.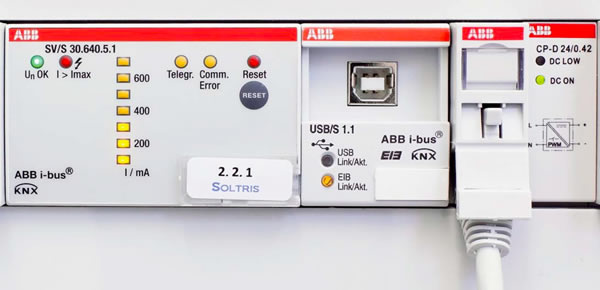 The ®KNX BUSCH-triton has the most delicate ergonomics in the world today.

These keys are designed in such a way that they are best placed on the wall and labels on the key will give you the best viewing angle. This key has the most convenient way of communicating with the body.

The BUSCH-triton Smart Switches are the most popular keys in the field of smart buildings in Iran.
Trinity Key Features:
Brightness control
Blind controls
Cooling and heating system control
Sound control
Create multiple scenarios
Capable of changing scenarios manually and without the need for a computer
Replaceable highlight labels with backlight
Remote Receiver
BUSCH-priOn
The highest level of control and beauty, with BUSCH-priON, you can control and monitor all the spaces of an intelligent building at a single moment.
5-inch color display
120 line capability
Remote control capability
Brightness control
Ability to recall different scenarios
Blind controls
Cooling and heat control
All functions are performed directly through a rotary regulator